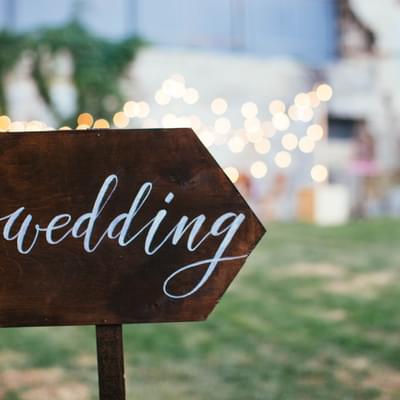 Best rates when you book direct
Wedding Planning Checklist
Ultimate Wedding To-Do List
A celebration of love and the binding of two hearts, lives and families, a wedding is an event like no other. It has been named the most important day of your life for a reason, and there's no doubt that a beautiful and well-planned wedding is an extremely memorable occasion for everyone involved.
First, however, the day needs to be perfectly planned. From a wedding venue to floral arrangements and canapes, there is much to be decided, and lots to do. So our wedding planning experts at Nailcote Hall have put together this guide to help you plan the perfect day for you and everyone you love.
Wedding To-Do List
Simply follow this guide, and you will cover all your bases in getting ready for your big day beautifully. We have split the guide according to a timeline which you can use to organise everything in a timely manner.
After all, you needn't decide on a cake flavour twelve months out, and choosing a venue with one month to go is a poor choice - everything has its own time. Without further ado, here is the ultimate wedding checklist.
12 - months before the wedding
Collect wedding inspiration
This is one of the most fun parts of planning a wedding when the world is your oyster and you're not yet tied to a theme. Scroll through Pinterest and Instagram, look through wedding trends, bridal magazines and websites, and think about your and your partner's personal styles. Have fun with it!
This part is slightly less fun but no less important. Work out how much money you have to spend on your ceremony and reception, based on your own funds and your families' possible contributions.
Consider hiring a wedding planner
If you decide to hire a planner, much of the rest of this wedding checklist will be redundant, as these things will be taken care of for you.
Decide who will be part of your wedding party
This step isn't just important to you, it's important to your loved ones, and the right choices will determine how smoothly and happily your day goes.
Jot down all the names you're considering, and take time to consider cutting and adding, according to your budget. It is useful to make a spreadsheet to keep track of everything, including contact information.
Book your venue and lock down your wedding date
You might choose to have different venues for the ceremony and reception too. Nailcote Hall is a gorgeous venue to host any wedding.
Hire your wedding vendors
It is best to do this early, as the best are booked out far in advance. A photographer, videographer, caterer, band and florist are some of the most important to look at.
9 - months till the wedding
Decide your dinner and drinks menu
Keep in mind your guest's different requirements, with at least a small range of options to suit different preferences and needs.
Start looking for wedding outfits
It's time for you to find the dress! And for your partner to find their wedding outfit too.
Register for gifts

Consider reserving hotel rooms for out-of-town guests
6 - months before the wedding
Decide on and purchase invitations

Shop for bridesmaids dresses
Of course, your bridesmaids will also be eager to pick out their own dresses, as they'll be up in front of everyone alongside you.
Start planning your honeymoon
Decide on a destination (even if that's one town over), make sure your passports are up to date and get excited!
Arrange for transportation
If your ceremony and reception are in different locations, consider arranging transportation for your guests. You may also want to book a limo for yourself and your newlywed spouse.
Map out the ceremony and confirm that you have all the official documents for the wedding.
5 - months until the wedding
Book the rehearsal-dinner venue
Take this chance to go over the menu too.
Finalise your wedding invitations

Taste and order the wedding cake
This is an obviously exciting step. Keep in mind that in-demand bakers may need a long lead time, and be sure to attend several tastings before making your choice.
Find your wedding shoes and start outfit fittings
It is ideal to have shoes before your first fitting so that the tailor can take them into consideration for the length and look of your dress.
Book hair and makeup artists
If possible, make a few appointments at this time and test them out. When it comes to a wedding planning list, this is perhaps one of the most important parts, as you'll want to look your best, and feel comfortable and confident on the day.
Make a wedding music playlist
This one is more complex than you might think. What should be playing when the wedding party is announced? During dinner? To start up the dancing? Create your list over time with your partner.
3 - months before the wedding
Finalize the menu and flowers
It's important to wait till this point, as available food and flowers are affected by the time of year.
Make a list of the people giving toasts
Now is the time to ask your loved ones who would like to speak at the reception.
Schedule your second fitting and purchase your undergarments

Print programs and menu cards

Finalise the order of the ceremony and reception

Choose and buy the rings
Have fun with this one! Buying now will also give you time for resizing and engraving.
Send your event schedule to all your vendors
You can always make adjustments and tweaks later.
2 - months till the big day
Meet with the photographer
Walk through locations, discuss the look and feel you're after, as well as specific shots that you maybe want.
Check-in with your vendors and hired pros
Now is the time to check that everyone is on the same page.
Send out your invitations
In your wedding planning timeline, two months of notice is ideal for your invitations to be sent. Set the RSVP date too, so that you can soon know how many people will be attending.
Go over the playlist with the band or DJ
The DJ or band likely have their own style and repertoire and you will likely not be able to choose all your songs but come prepared with a wish list.
1 - month to go
Get your marriage licence
This process can take several days, so getting this one ticked off your wedding checklist now is best. If you're changing your name, you might order a few copies, to make leeway for mishaps.
Add the RSVPs to your guest-list
A spreadsheet with all the relevant information is best, as you can then also include contact information, menu choices, etc. You can also take this chance to contact those who have not yet responded if you would like.
Visit the tailor for your last outfit fitting

Make final payments to vendors and hired staff
Confirm the times as you do this.
Now that you have a headcount, you can order accordingly.
Plan out the layout of the room, preferably on a big card, and use sticky notes to represent people, so that you can shift and adjust until you feel it's just right.
Optionally purchase thank you gifts
If you would like to present your wedding party with thank you gifts, now is the time to finalise this, so that you can present them at the rehearsal dinner.
Write or choose your vows
Awww.
Get your hair cut and coloured if you would like
The week of the wedding
Send the final guest list to the caterer and all venues involved

Enjoy a bachelorette or bachelor
This is generally organised by the maid-of-honour or someone else in the wedding party, and will likely fall within the week before the wedding.
Confirm arrival times with vendors
You'll want to be 100% sure that everyone arrives at the correct time, so it's best to confirm this again with a week to go.
Delegate small wedding-day tasks
Only you will know all the little things that you need to have handled on an actual day, but it is best to delegate for others to handle these so that you can be free to enjoy your day without stress. Someone should be chosen to be in charge of gifts, carry your things, be the point person for each vendor, etc. It is best to give one duty to one person so that they can also enjoy themselves.
Send a timeline to the wedding party
Inform them of their duties at the same time.
Pick up your dress and suit

If you haven't yet paid them in full, check aside checks for vendors
You can also put tips in envelopes to be handed out after the event.
Check-in one last time with your photographer
Ensure that they are aware of what you want, and supply them with a list of moments you specifically want to be captured.
A stress relief massage may be valuable at this point. Consider also making an appointment for a mani and pedi the day before your wedding.
Break in your shoes

Pack for your honeymoon

Pick up wedding rings

Pack emergency wedding kit
You never know what might happen on the day of your wedding. In order to be fully prepared and stress-free, pack an emergency kit to cover all your bases. A little flask of your favourite liquor may be a useful addition.
Wedding Checklist Conclusion
Armed with this timeline for wedding planning, you should be fully equipped to plan a beautiful, memorable wedding. And the next part? The big day! If you can tick off every one of these to-do's, everything will go smoothly on the day so that you can marry the person you love without a hitch.

Best rates when you book direct