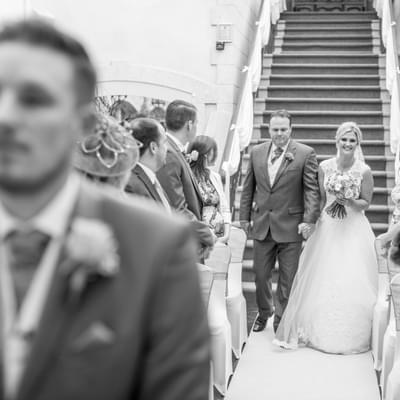 A wedding venue like no other, The Bistro has one of the most unique ceremony entrances in Warwickshire which will wow your guests and be the ideal backdrop for your wedding photographs.
The Bistro can hold up to 90 seated guests under it's beautiful glass roof, cheerfully taking in every moment of your ceremony, with an additional 50 guests upstairs overlooking from the balcony making for a large enough venue of up to 140 guests. Your wedding breakfast then can take place in the Lant suite, located next door to the Bistro, hosting your whole wedding day under one roof.
The Bistro & the Lant suite can hold up to 160 guests for an evening reception across the two rooms, and these suites boast their own entrance, bar and bedrooms giving them an exclusive hotel feel without the price tag.
Best rates when you book direct