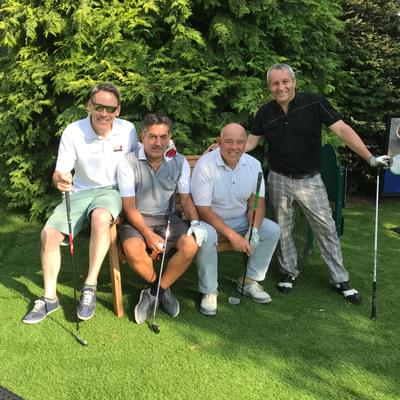 Best rates when you book direct
Corporate Golf Days & Events
Our Corporate Golfing Days
Entertaining clients and important contacts is a key part of success in business, as it provides an opportunity to build relationships and strengthen ties across the world of commerce - something our team at Nailcote Hall fully understand.

Corporate Golf Days are an ideal way to mix business with pleasure – many senior executives will tell you that more business deals are sealed on the golf course than in the board room. This is why, at Nailcote Hall, we pride ourselves on organising Corporate Golfing Days attendees will never forget, that start on the course and end in our exclusive Clubhouse.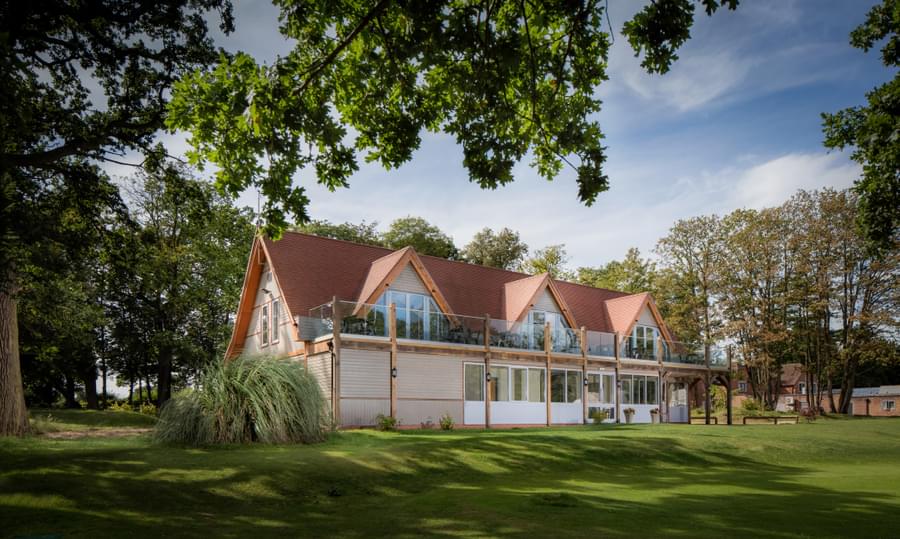 Nailcote Hall in Warwickshire offers the perfect venue for your Corporate Golfing Day, with stunning scenery in a parkland setting, and a fabulous nine-hole course that is suitable for all - from experienced players to complete beginners. Our Cromwell Course boasts elevated greens, water hazards and ditches, with twenty-three bunkers to challenge your party.
Our Corporate Golf Hotel has excellent transport links too, being close to Birmingham, Coventry & Solihull. Plus we're only a 10 minute drive from Birmingham International Airport and Train Station, the NEC and Resorts World, ensuring it's really easy for your clients to find us.
Should you require, we also have Conferencing Facilities that you're welcome to use.
Enquire today to find out how our Corporate Golf Day Event Management Team can craft an unforgettable experience for you and your guests.
Corporate Golf Day Packages
We have a range of Corporate Golf Day packages, with prices starting from as little as £25.00pp.
We appreciate the importance of business decisions made on the golf course, therefore we want to ensure that your Corporate Golf Outing is unforgettable for all the right reasons.
Packages include:
Early Bird Golfer (7.30am - 11.30am) - £25.00
Bacon sandwich & coffee/tea on arrival
18 holes of golf
Late Starter (11.30am - 2.30pm) - £32.50
2 course light lunch
18 holes of golf
Full Monty (7.30am - 2.30pm) - £45.00
Bacon sandwich & coffee/tea on arrival
18 holes of golf
2 course light lunch
Tiger Day - from £47.50
Sandwiches & coffee/tea on arrival
18 holes of golf
BBQ
Minimum 24 people
For companies looking to create a special Corporate Golfing Day we can offer selected menus with dining in our exclusive Clubhouse, professional organisation of your event, prizes, and sporting guest speakers. We can also organise a full corporate golf tournament.
Whatever you need to make your day work, our team are here to make it happen. Call 02476 466174 for more information.
Frequently asked questions about our corporate golf days and events
What is available at Nailcote Hall's corporate golf days?
We are flexible when it comes to organising a corporate golf day, and will do everything in our power to make your event not only successful but memorable. Just some of the options available on these days include:
Access to our famous nine-hole golf course
Conference facilities
Overnight stay at our stunning hotel
Tea, coffee and food (breakfast sandwich, lunch or dinner)
Sporting guest speakers
We strive to make it so that organising a corporate golf day is an enjoyable experience for you. Please review our corporate golf packages and get in touch to discuss further personalisations.
Are there transport links available for our golf event?
Yes. We understand that you want your guests to arrive relaxed and excited about your event. Located in the heart of Warwickshire, our golf course has excellent transport links to Birmingham, Coventry, Kenilworth and more.
Why should we hold our corporate golf event at your course?
It is widely acknowledged that more corporate deals are sealed on the green than in a boardroom. At Nailcote we're able to arrange whatever you need to impress - from a casual day on the green, to a competitive corporate golf tournament.
Not only are our golf grounds truly spectacular, but they are also prestigious; being home to both the British Par 3 Championship and the Open Par 3 Championship Qualifiers.
In addition, your guests are more than welcome to make use of our stunning 17th-century hotel, our leisure facilities and even our conference facilities, should they be required.
Finally, our grounds are within easy reach of a variety of transport ties, so your guests can enjoy a leisurely journey to and from your event.


Best rates when you book direct