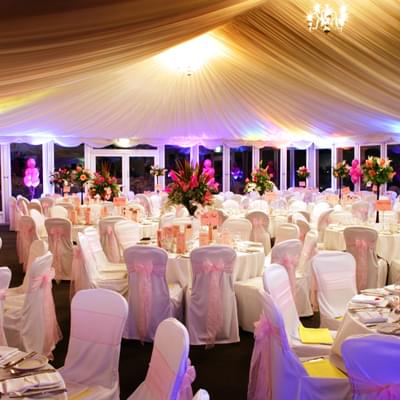 Best rates when you book direct
Luxury Prom Venue Near Birmingham, Coventry & Solihull
Celebrate all your hard work by hosting a night to remember with Nailcote Hall!
Nailcote Hall provides a grand entrance for your guests - the perfect place for a drinks reception, dinners and entertainment - and is arguably the best venue for proms in the Midlands.
Our professional team will assist you with organising your prom, from the catering to the decoration, ensuring that your event is an undisputed success.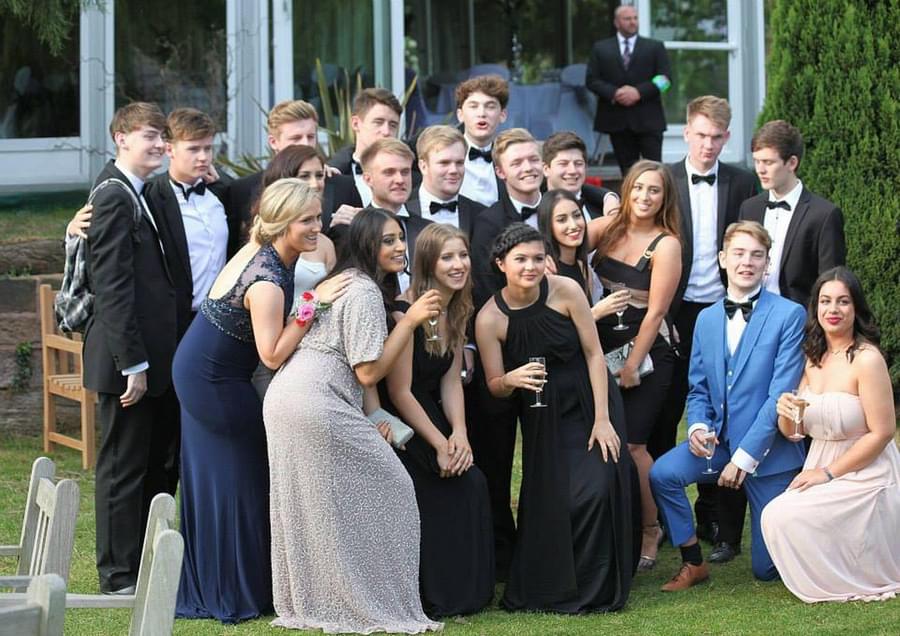 Party Marquee for Your Prom

All prom guests and school leavers can celebrate in style with our very popular party marquee. Accommodating up to 280 people, it's ideal for all party celebrations, and is the perfect prom venue.
The specially designed marquee allows for groups of all sizes to enjoy the grounds here at Nailcote Hall. The marquee also boasts a private bar, LED dance floor, LED surround lighting and Stage.
We are perfectly situated in the heart of Warwickshire, with close transportation links to Birmingham, Coventry & Solihull.
So, if you are looking for the perfect prom venue in the heart of Warwickshire, then contact us.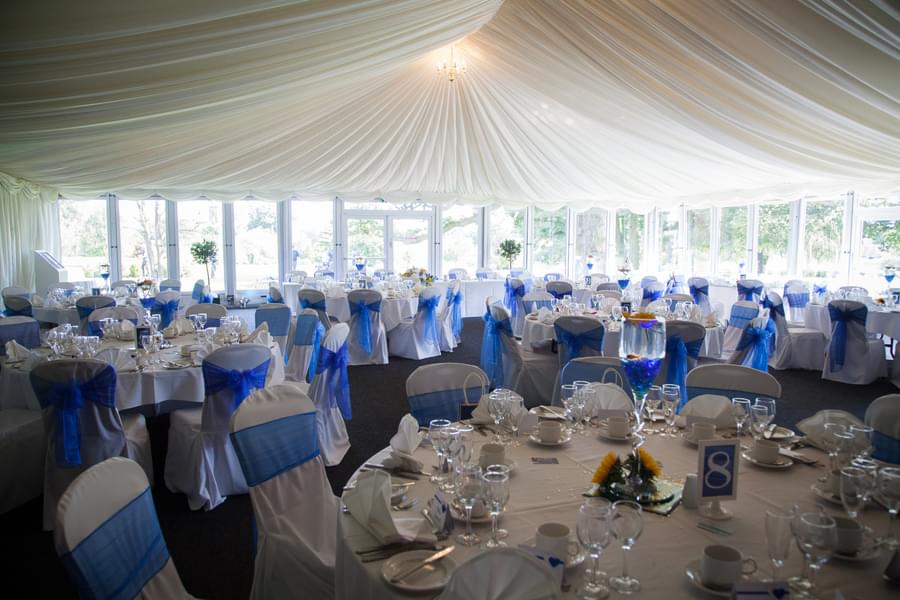 2023/24 Prom Packages
We offer a variety of catering packages for proms, including venue hire and catering, depending on your budget and needs.
Package 1 - £26.50pp
Finger Buffet or BBQ (+£3.50pp for BBQ)
Room Hire
LED Dance Floor (Marquee only)
Package 2 - £30.50pp
BBQ or Three Course Meal (+ £7pp for a three course meal)
Room Hire
LED Dance Floor (Marquee only)
Chair Covers
Package 3 - £39.00pp
Three Course Meal

Room Hire
LED Dance Floor (Marquee only)
Chair Covers
Table Balloons
All prom package prices are for a minimum of 100 guests, Monday – Thursdays. Fridays and Saturdays available for an extra room hire fee depending on availability.

For smaller events we have Rick's Bar seating up to 120, or The Pavilion Suite seating up to 50.

A security staff fee of £250.00 is required for all school balls.
Please note our bars will close at midnight for school balls.
Frequently asked questions about our prom venue
What is a school prom?
A school prom is a formal celebration that is usually organised following the completion of year 11 exams. Some colleges and universities will also host a similar event to celebrate course completion.
Proms usually consist of students dressing in formal attire and travelling to the event in a limo or other extravagant form of transport. The evening consists of a meal before live music or entertainment.
Are proms celebrated in England?
Proms have been extremely popular in the USA for years, and have been growing in popularity in the UK. Most schools, and even some colleges and universities, host their own prom.
What month is prom in high school?
Proms are usually organised for June or July, just after the end of the national examinations.
What do you wear to prom?
A school prom is a black-tie event, which means a suit or floor-length gowns. Some schools may be a little more flexible than others when it comes to the dress-code. If you are unsure about how you should dress, you should speak directly with the school that is organising the prom.
Why should we choose Nailcote Hall for our engagement party venue?
Our team will work tirelessly and rely on their years of experience to ensure that this is the most memorable prom you will ever attend. Additionally, we are closely linked to a variety of fantastic transport ties; therefore, any students that are unable to organise a limo or other extravagant form of transport will still be able to get to the Hall easily.
For balls organised by universities, our marquee has its own private bar in addition to a dance floor for a truly memorable experience.

Finally, we have a wide variety of prom packages and function room to ensure a fantastic evening regardless of budget.


Best rates when you book direct