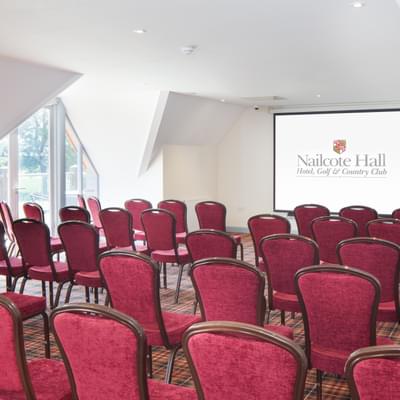 Conference Venues In Birmingham, Solihull and the West Midlands
Our conference facilities and services are ideal for your business requirements. Whether it's a board meeting, an award dinner, or a leadership training day, we are delighted to offer our exquisite conference venue, based in central Warwickshire.
In addition to being surrounded by beautiful countryside, Nailcote Hall is conveniently located within close proximity to Birmingham International Airport, The NEC, Birmingham train station and Coventry, with easy access to the M42, M6 and M40.
If you are looking to hold a conference or meeting, contact our team either by phone (02476 466 174) or by email.

Solihull, West Midlands & Birmingham Conference facilities
With ten conference suites and function rooms to choose from, you will be spoilt for choice when you book your event at Nailcote Hall.
Whether you're looking for a smaller space to workshop ideas or an industry event for 300 people, we have the perfect space available at our Birmingham conference facility.
If you book your conference with us, here is what you can expect to enjoy at the beautiful Nailcote Hall:
Relax after a busy conference
After a busy day in the boardroom, relax and unwind at our leisure club. For conference attendees who are staying with us, take advantage of our leisure facilities, including:
Play a round of golf
Our nine-hole Cromwell Course is the proud host of The Farmfoods British Par 3 Championship. Don't forget to check our availability and book to avoid disappointment.
A fine dining experience
Enjoy an exceptional meal at our award-winning restaurant before enjoying a nightcap in our Celebrity Bar. If you are only spending the day with us, lunch is available between 12.00 pm and 2.00 pm. After all, you can't perform well on an empty stomach.
Stay the night
Whether the conference starts early and ends late or spans a couple of days, why not stay in one of our luxury suites? Get in touch to discuss availability for yourself or your team.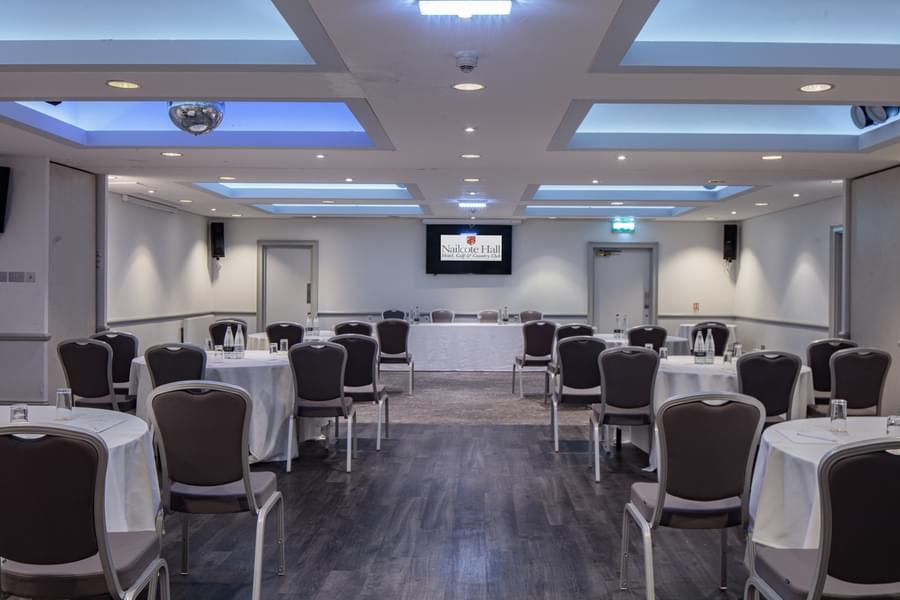 What are the types of meetings we host?

Nailcote has been hosting conferences and meetings for almost three decades, so we know what makes them successful. We have experience with:
Team meetings (formal and informal)

Board meetings

Annual conferences

Workshops

Seminars and training

Product launches
and more.

What are the benefits of conferences?
The benefits of conferences are far-reaching, depending on the aim behind the meeting or event. A few examples include:
Presenting ideas, research and work to an extended team or industry

Networking with individuals from your wider industry

Providing training or workshops to expand skillsets
3 Things to consider when choosing a conference facility
Choosing the right conference venue can make or break your event. Here are a few things that should definitely be at the top of your checklist when choosing a conference facility:
FAQs about our Warwickshire conference facilities
What type of conference room can I book?
We have a variety of conference rooms available to best suit your requirements. The options include:
Terrace suite: Wi-Fi connection, screen and disability access
Yew suite: Dimmer, disability access, Wi-Fi connection and natural daylight
Wellingtonia suite: screen, Wi-Fi connection and disability access
Lant suite: Bar, PA system, screen, disability access and Wi-Fi connection
Kenilworth suite: Disability access, air conditioning, Wi-Fi connection and bar
Dudley suite: Screen, Wi-Fi connection, air conditioning and disability access
The clubhouse pavilion: Disability access, bar, Wi-Fi connection, PA system and screen
Library: Wi-Fi connection, natural daylight, screen and disability access
Boardroom: Air conditioning, Wi-Fi connection, disability access and screen
The Marquee: Wi-Fi connection, air conditioning, bar, staging and disability access
If you would like to discuss availability for any of these rooms, please get in touch.
What attractions are close?
Whether you are organising a night out for you and your group, or something to do before heading home, there are a wide range of attractions locally. Just some of the options available include:
Shakespeare's family houses
Warwick Castle
Cadbury World
West Midlands Safari Park
The Highlight Comedy Club
Bull Ring Shopping Centre
Cotswolds
See a full list of local attractions here.

What conference packages are available?
We offer a wide variety of conference packages to equip you with everything you need for a productive session or corporate event. After discussing your requirements, we can suggest a package that will best serve you and your attendees.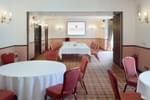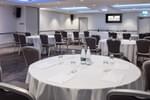 Best rates when you book direct