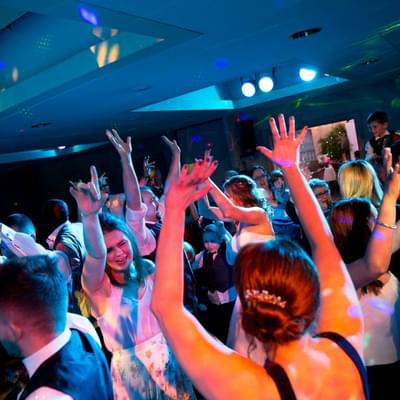 Best rates when you book direct
4 Reasons To Book Your Christm…
4 Reasons To Book Your Christmas Party During the Summer
Every year, your office or workplace will strive to have a Christmas Party that's even better than the one before - you'll want that night to be talked about for years to come. From the shots of tequila to the questionable dancing and the inevitable drunken heart-to-hearts, the expectations for a legendary Christmas Party is always set pretty high. However, the key to a successful Christmas Party comes down to planning and organisation. You're probably thinking, "we're not even halfway through Summer yet - surely it's too early to be thinking about Christmas, let alone the Office Christmas party!" It may seem incredibly premature to scope out a venue and book your Christmas Party in Summer, but now is actually the best time to do so, and here's why my compadres.
Flexible Booking Terms and Conditions
If you're scoping around to book your work's Christmas Party before
September/October time, you'll probably find that your desired venues
can fairly flexible with your booking terms. Once you've made an
enquiry, or even booked with them, they'll usually give you a longer
time-frame for you to pay outstanding deposits. This gives you much more
time to check the date with your employees and get your deposit
together. The majority of venues will also be able to make any minor
changes, such as increasing your numbers, moving the party date or
changing the booking name (availability permitting).
Secure the Best Space and Dates
The earlier you book your Christmas Party, the more choice you have!
This means you'll get first pick of the dates (the last Friday before
Christmas is always the busiest, so make sure you get in there first).
The later you leave booking your Christmas Party, the more limited you
are in terms of dates and space. Most venues will allocate tables on a
first come, first served - the earlier you book, the better your
table(s) and dates will be!
Booking Early Reduces Stress
When you book your office Christmas Party in the Summer, you can take your time. You won't be rushing around last minute, trying to find a venue that can fit you in on your chosen date. After you've secured your party date, you can then relax with the knowledge that the food, entertainment and so much more has been taken care of! Booking early takes the pressure off, leaving you to focus on collecting balance payments, menu choices and drinks orders.
You Get Your Pick of Packages
As we mentioned earlier, choosing to book your office Christmas Party in
the Summer means that you have a plethora of choices. This also means
that you get your pick of deals and the packages each business offers.
If a venue is offering an amazing package deal,
you should book it as soon as possible, before there's no more space!
You'll usually find that availability on a lot package deals is limited -
booking early will ensure you secure the best deal for your company.
Host your Christmas Party at Nailcote Hall
If you're looking to book your work's Christmas Party in the Birmingham
and Warwickshire area, then why not book it at Nailcote Hall? For
smaller offices, The Pavilion Suite offers a private space for 30-50
people, and the Terrace Suite can hold from 50 - 70. For a large
Christmas party, the Christmas Marquee fits up to 250 people! Find out
more information here. To book your office's Christmas Party, get in touch with Nailcote Hall today.
Best rates when you book direct