Best rates when you book direct
5 Tips for Organising your Cor…
5 Tips for Organising your Corporate Golf Day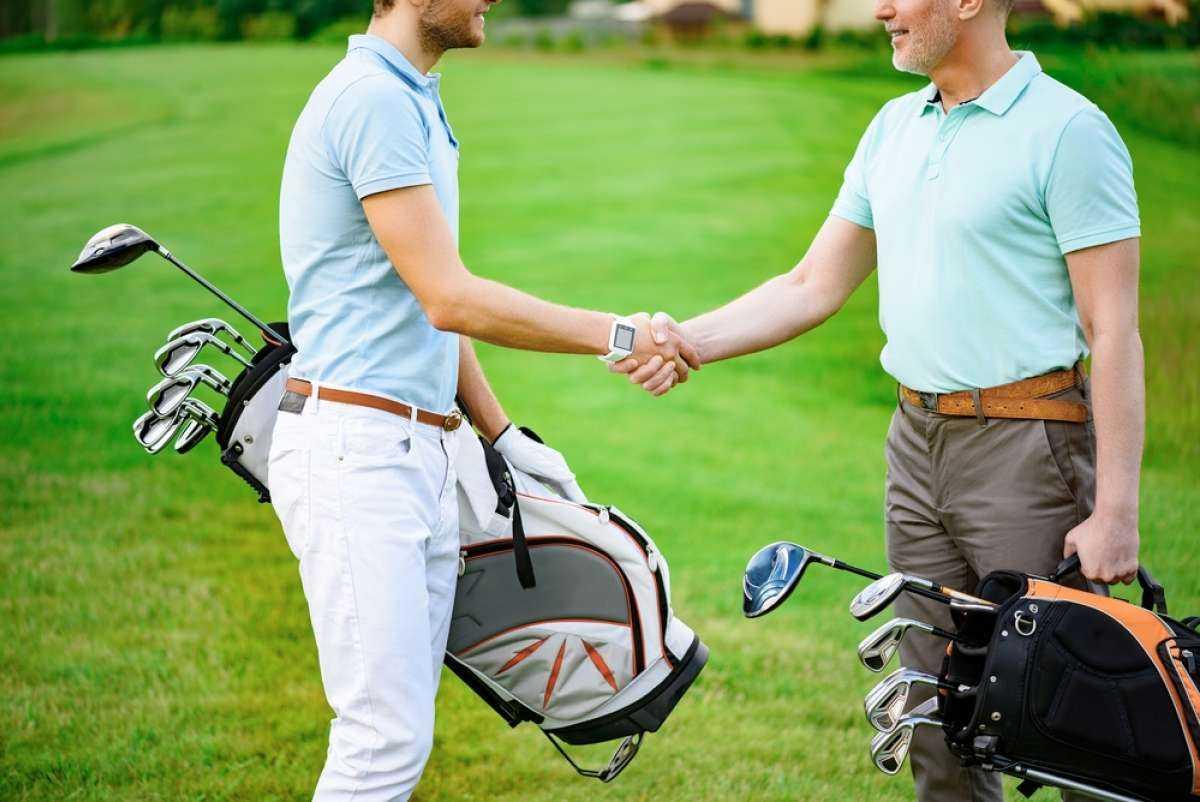 Corporate golf days are an ideal way to mix business with pleasure – you're able to entertain clients, grow relationships and thank your partners whilst stepping away from the boardroom.
Many business owners will tell you that corporate golf days are one of the best ways to network and secure new business. Hosting a golfing day is a great marketing tactic, but planning and preparation are needed to ensure you achieve the best out of the exercise.
Corporate Golf Day Ideas & Tips
The tips below will help you to organise a golfing day that is as enjoyable as it is beneficial for future business.

1. Set the tone
Businessmen and women are much more relaxed and unguarded when they are out of an office setting. Sharing time with existing and potential new customers in a relaxing, fun environment will improve relationships and enhance conversion success. It also means you'll secure their undivided attention for several hours rather than a two-minute phone call.
Just remember to keep a professional tone on your company golf day, as this will reinforce the service and quality levels of your brand, especially to prospective clients.
2. Planning and preparation
The first thing you should remember is that business golf days take a lot of work to organise, manage, and put together. Make sure the golfing day is planned meticulously, including sending out your invitations early to ensure that your delegates have time to book the event in their diary. You should also consider your refreshment and lunch arrangements. If somebody is allergic to nuts or is a vegetarian, make sure that tasty alternatives are available.
3. Invite the right guests
Corporate days give you a chance to meet and spend quality time with your most important clients, suppliers, associates and potential clients. That's one of the reasons why a carefully thought-out guest list for your corporate golf events is so important - everyone on it should be someone who can help your business to grow.
4. Focus on brand awareness
This day is an opportunity to expand your brand and corporate identity. Even if your golfing day is low-key and involves just a handful of guests, don't miss out on the opportunity to reinforce your business values. Think company logo and branding at all stages, from invitations and sportswear to pens and score sheets.
5. Choose the right venue
Last but not least, you should pick the right venue for you. Make sure the golf club you choose to host your event is professional and has experience running such events. Food, customer service and full hospitality should be exceptional, so it's recommended that you try out your chosen venue yourself before bringing your potential clients along.
Interested in holding a Corporate Retreat here at Nailcote Hall? Whatever you need to make your day work, our talented team is here to make it happen. To find out more information, please call us on 02476 466174.
Tip: If you are relatively new to golf, read our blog on how to have a perfect day on the golf course to ensure that you're ready to make the most of your corporate retreat.
Best rates when you book direct