Best rates when you book direct
What Makes The Perfect Christm…
What Makes The Perfect Christmas Party?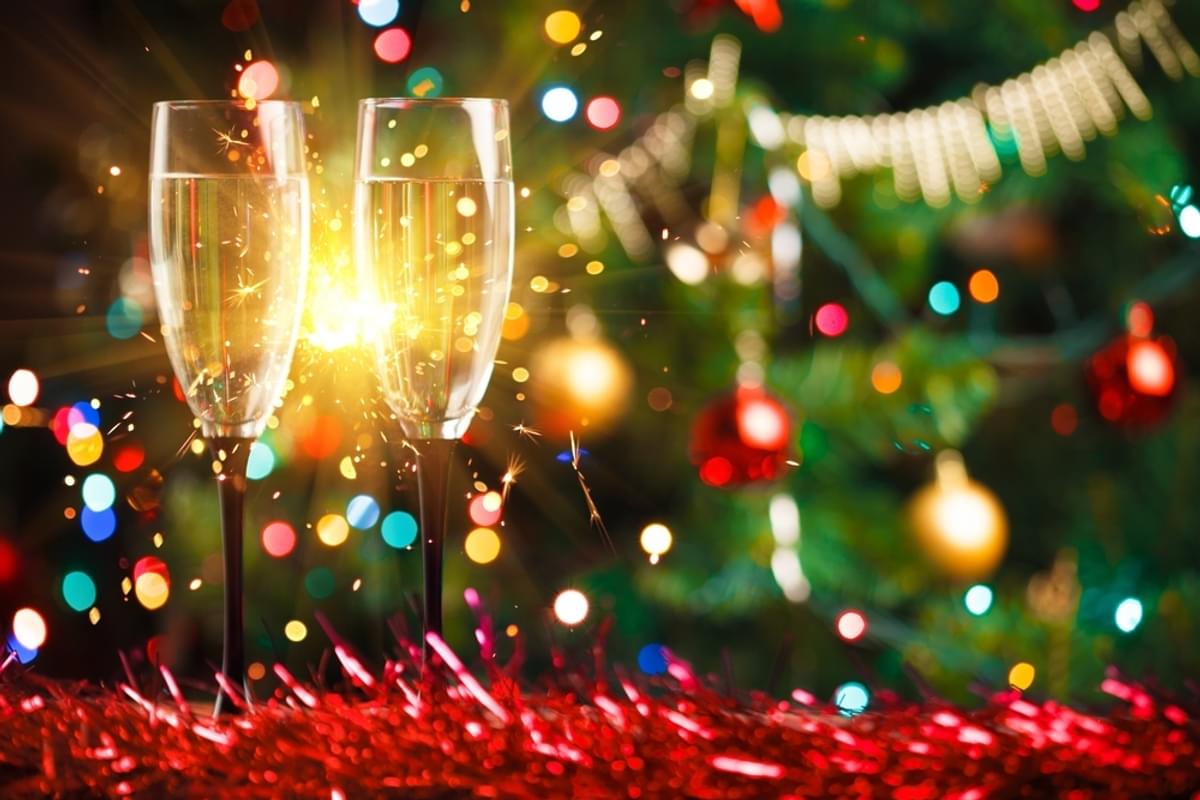 With Summer a distant memory of the past, it is time to put the Pimms and lemonade away and get ready for the wonderful festivities that Christmas has to offer. Make way for Bailey's hot chocolate, questionable egg nog and the terrible Christmas knits hidden in the back of your wardrobe. It's time to start Christmas shopping, get excited about the John Lewis advert and plan that Christmas Party…
A Christmas Party is a great way to show your colleagues just how much you value them and appreciate their hard work and efforts throughout the year. It also means that you can build a rapport with your colleagues, therefore strengthening their trust and improving everything in the workplace (it's scientific - trust us). To create that perfect Christmas Party that will be remembered for years to come, there are five things that you need. These are;
Good Food
Much like the ethanol induced stories that will circulate round the office in years to come, the food that is served at your Christmas Party will also be remembered, and you want it to be for the right reasons. If you want to go for the traditional turkey dinner then make sure it is one that offers plenty of sides and a generous amount of gravy. There is nothing more disappointing than a plate of dry spuds and meat at the expense of a gravy ration. Should you choose to step away from the traditional Christmas Dinner, you have the option of going for a buffet, or other heart-warming dishes such as casseroles, stews and pies.
Similarly to a cup of tea, there isn't much in life that cannot be solved by some good food. If you are choosing to have a few glasses of bubbly, then lining your stomach will help you handle the sauce, so that you're not at the centre of that embarrassing story.
A Fantastic Venue
We know the saying goes - it doesn't matter where you go, as long as you're in good company, and that is true - to an extent. However, making sure there is enough room for everyone in a function room, restaurant or marquee is very important. A suite is perfect for a private party, where everyone can mingle and have a good time.
You also want to make sure the venue is in a location that everyone can get to. There's no point having your Christmas party in London if everyone lives in Solihull… If you're all local to the West Midlands, it makes sense to have your Christmas Party in Birmingham.
Excellent Service
Christmas is an incredibly stressful time of year, and people in the hospitality and retail industry often have their resources and staff members stretched to accommodate everyone and everything. At Nailcote, this is never the case. We believe that every customer deserves excellent customer service, regardless of the time of year, and will do everything to ensure every individual's needs are met.
The standard of service given at any restaurant or event will have an influence on the atmosphere of the venue and how your guests feel whilst they are there. The best service can make up for unforeseen issues, and give your Christmas party a phenomenal experience that they wouldn't get anywhere else. Good food and excellent customer service are the recipe to a fantastic experience.
Wonderful Entertainment
In the aforementioned survey by Poptop, the majority of respondents agreed that there should be good quality entertainment at a Christmas party. Whether you want to take part in a cocktail making masterclass, or watch some live music, the entertainment will be what keeps your guests there.
Tribute acts are an excellent form of entertainment, as they perform songs that everyone can sing along to, and have an element of fun when they perform. From Take That to Whitney Houston, a tribute act is a wonderful form of entertainment that can create a memorable Christmas party.
Great Company
Whether it's Corporate Christmas Party, a friendly get-together or time spent with family. Spending time with friends and family is what Christmas is all about, and any event will be made even better if it is spent in great company.
To book your Christmas Party or request your Christmas brochure do not hesitate to get in touch!
Best rates when you book direct