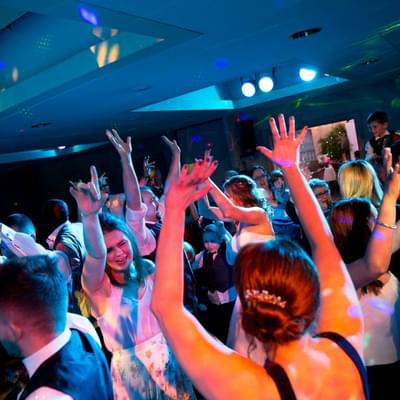 Best rates when you book direct
Tribute Nights: What Makes The…
Tribute Nights: What Makes Them So Fun?
There's nothing quite like a tribute night to make you feel that sense of nostalgic fun. Exciting acts, great costumes, delicious food and cocktails all contribute to an experience that takes you back to the good old days while retaining a sense of modern comfort and glamour.
At Nailcote Hall, we take pride in our hotel tribute nights in Birmingham & Solihull. Keep reading to find out why your next girls' night, romantic evening or even company team-building event should be at one of our tribute nights.
What makes our party nights special?
Here at Nailcote Hall, we take fun seriously. That is why our tribute acts are some of the best in the country. But let's go into a little more detail. Here are the five things that make our tribute nights so great:
Enjoy a three-course meal
We don't do anything in half measures, so you can expect a mouth-watering three-course meal included in your ticket. Our outstanding kitchen prepares fantastic meals for all dietary requirements, so you can sit back and enjoy a delicious meal along with the entertainment. It makes the night all the more memorable.
Experience live entertainment
Our tribute acts are no lip-syncing performers. At our tribute nights, you will experience live entertainment, singing, dancing, and all-around great performances. These top-quality acts will ensure that you have an awesome time with your friends, family, romantic partner or colleagues.
We also book the best tribute acts for our entertainment nights so that you have the best time possible.
Have fun with a DJ
The party doesn't have to end once the tribute act has finished its performance! We have DJs that will keep you entertained and dancing till 1 am, so that you can keep having the night of your life. We are no strangers to hosting amazing events and always ensure that we book the best DJs for your enjoyment.
Choose from a great variety
Whatever your taste in music, Nailcote hall will have an event to suit you. On our events calendar, you'll find soul, funk, 80's, 90's, modern hits, and tributes to a couple of classic icons. So whatever it is you're looking for, you're sure to find it here.
Experience our excellent hotel
Once you've experienced it all, dined on excellent food, drunk delicious cocktails and wine, and partied until 1 am, you can sink into a soft, delicious king-sized bed. The sumptuous suites and rooms at Nailcote Hall are the perfect place to spend a relaxing weekend. So if you come up for a Friday tribute night, be sure to stay for a few days to make the most of this beautiful getaway spot. You can even take in a round of golf at our green golf course or go for a second round at our wonderful fine dining restaurant.
Conclusion on Nailcote Hall tribute nights
At Nailcote Hall, we have plenty of experience in hosting events, parties, weddings and conferences. We are honoured by our guests returning to us again and again, as event planning and organising is one of our specialities, and we love putting our all into them.
So if you're looking for a place to experience a little nostalgia and a whole lot of fun, contact us today. We're ready to host the night of your life.
Best rates when you book direct