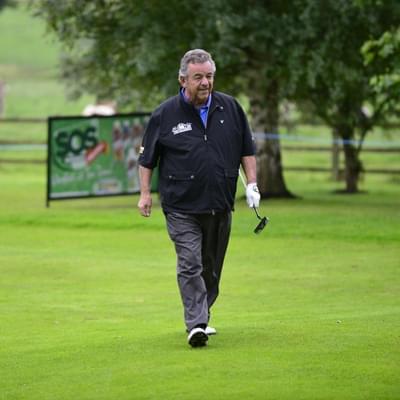 Best rates when you book direct
Tony Jacklin CBE to headline r…
Farmfoods British Par 3 tournament 2021
Tony Jacklin CBE to headline returning Farmfoods British Par 3 tournament
A unique golfing tournament is marking a triumphant return to action with the announcement of golfing legend Tony Jacklin CBE as event host.
The most successful British player of his generation, Tony will welcome a multitude of celebrity names and professional players to the tee, including Golfing Hall of Famer Ian Woosnam OBE.
The Farmfoods British Par 3 Championship was just one of the many sporting fixtures postponed last year during the pandemic, but now it is set to grace the stunning grounds of Nailcote Hall in Warwickshire from 3rd – 6th August.
With €50,000 up for grabs for the winner, and a professional prize fund of €150,000, the competition will be fiercely contested among golfing legends, which includes Open Championship winner Paul Lawrie OBE and 3x European Tour winner Peter Baker.
Both will be hoping to take the crown from 2019's victor, 1999 Ryder Cup player and X5 European Tour winner, Jarmo Sandelin.
Prior to their introduction to the course on the second day of the tournament, amateur players will be given their chance to team up alongside some of the biggest names from the world of sport and entertainment.
Manchester United icon Peter Schmeichel MBE, Coronation Street actor Bill Roache MBE and F1 champion Nigel Mansell CBE, are just some of the names that have completed the line-ups of yesteryear.
"This is a spectacular tournament with so much to offer golfing fans," said event host Tony Jacklin.
"Each year the event gets bigger and bigger, and there will be so much anticipation having had a year off.
"For the players, I know they will be so eager to get out there and test their skills, and while there Is slightly less pressure at these fun and relaxing tournaments, you just know they won't have lost their competitive edge, even if some of them are a little older now!"
As well as offering an action-packed game in a purely par 3 format, BP3 is also special in its inclusivity.
Professionals, amateurs, celebrities, disabled players, men, women and players of all ages compete alongside one another on the course, something which owner of Nailcote Hall, Rick Cressman, believes makes the tournament stand out above the rest.
"I don't know another sport or event that can provide these kinds of moments, where people of all ages and backgrounds can compete or play alongside sporting stars, celebrities, test their skills but also do so in a relaxed and engaging manner," said Rick.
"It breeds not only development for professionals and amateurs in continuing their game but also magical memories that will last a lifetime."
The Farmfoods British Par 3 Championship will be a closed event this year, however highlights will be broadcast on Sky Sports and Challenge TV, with returning crowds a potential prospect for 2022.
The event also raises money for the Rainbows Hospice for Children and Young People, something which event organiser, John Hayes, CEO of brand agency Champions UK plc, believes is integral to its nature.
"With all of our sporting tournaments which we organise, it is important that we do so with the aim of building young futures.
"We're delighted to be partnering in this capacity with Rainbows once again this year, who do so much to help children and families living with life-limiting conditions."
"I'd like to thank Farmfoods owner Eric Herd and Nailcote Hall owner Rick Cressman for their continued support and I cannot wait to see some of the biggest names from the world of golf and entertainment get back out on the course in August.
For more information on the event, including playing and sponsorship opportunities, visit the dedicated website: https://britishpar3.com/
Alternatively, get in touch with Scott Giles at Champions (UK) plc. Call 0845 331 3031 or email sgiles@championsukplc.com.
Best rates when you book direct