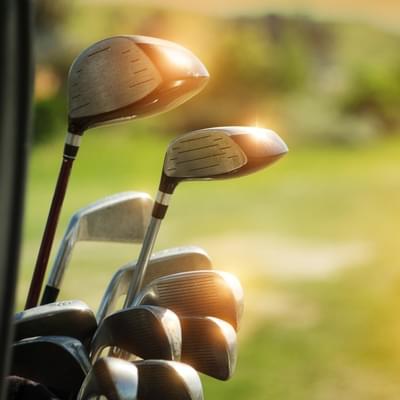 Best rates when you book direct
5 Reasons To Take Up Golf
5 Reasons To Take Up Golf
Summer is coming, well and truly. As we head into the latter half of April, it's hard to believe that the temperatures are much more reasonable and the sun is offering us glimpses of what is coming in the months ahead. One of the things beginning to come to the forefront of people's minds is, 'what am I going to do this summer?'. While we may all have a host of different opinions on this matter, here at Nailcote Hall we have one answer that stands headtall above the rest, golf.

As a game of the outdoors, relaxing, being with friends and taking part in a sport, what more can you want through a summer activity? Here at Nailcote, we see summer as the prime time to take up golf, and with our prestigious Par 3 golf course, which is host to the opening round of the Par 3 Opening, we believe we have all the knowledge to persuade you to try something new this summer. Following are 5 reasons why we believe you should take up golf this summer.
Spending time with friends
Golf is perhaps one of the most social, if not the most social sport there is. While with football or tennis you may be involved with other people, the actual conversations are rather limited. However, golf is a much more laid back sport. And while tensions can arise in the moment before the ultimate swing of the golf club, The walk from hole to hole can involve proper conversations, a great time for you to catch up with your friends, or even give you the perfect opportunity to get to know new people.

Why not make the most out of your visit to Nailcote Hall? With a 4 star country house hotel and a wide range of evening entertainment, you can make a real mini break out of your visit.
Getting involved in a new sport
While golf may not be extreme, it is still nonetheless a sport. While is may not require rigorous physical exercise, and can be played by anyone, no matter what age and based on a good level of physicality, it still involves a good amount of movement and walking around. Take into consideration that you will be carrying around your golf trolley, as well as the energy being used in each swing, then you are on for a decent amount of exercise.

Here at Nailcote, we have the perfect course for golfers of all abilities. with our prestigious 9-hole golf course having a range of holes for beginners to learn on. In fact, based on an hours worth of play while carrying your clubs, the average amount of calories burnt is 302. The average 9-hole game of golf can last up to 3 hours, meaning you could be burning over 900 calories!
Great for longtime health
This leads us onto golf being an amazing sport for your long term health. As briefly mentioned, anyone can play a game of golf as well as they are mobile. For an elderly person, golf is such an attractive sport because it is a great way to get out and about, be social and ensure that they are keeping as active as possible. As a game that requires very little stress on the body, there is nothing that could be as good as golf for when you enter your more senior years.
Being in the outdoors
While the warm summer months may make you want to be outside more, there is only so much gardening you can do before you run out of things to do. Being outdoors has a range of health benefits, all of which are great for your physical and mental health. Research has shown that being in the outdoors cause assist with easing depression, and with the Nailcote Hall Par 3 golf course compromising of large open green spaces, what else could make you feel happier? As well that, being in the green open of a golf course, such as ours own at Nailcote Hall, can help in stopping you from getting ill, with studies showing an increase white blood cells in those who spend more time outside.
A new challenge
The final reason we believe you should take up golf this summer is simply to give yourself a new challenge! The summer is a great time of positivity, and trying something different that isn't too costly or strenuous. Golf is an easy sport and activity to take up as well, with equipment and lessons easy resources to come by.
With Nailcote Halls amazing location, pristine greens and friendly staff, our prestigious par3 golf course is the perfect place for people to learn the great game itself, with new members always welcome to join our ever growing club. Find out more about golf at Nailcote Hall, and contact us today to start your journey to becoming a golfer.
Best rates when you book direct