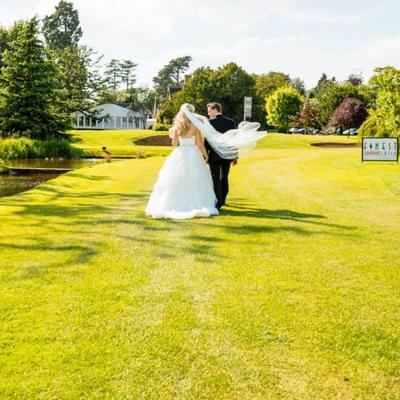 Best rates when you book direct
3 Reasons To Have A Marquee We…
3 Reasons To Have A Marquee Wedding
When planning your special day, there's a pretty big decision that sets the tone - the venue. A whole host of options are out there, from classic manor houses to majestic castles. Though for the couple who are after a little more creative freedom, a marquee is the perfect choice.
Your wedding venue is a big deal, it's where you'll be making a lot of special memories, so it's not a decision to take lightly. Our wedding marquee here at Nailcote Hall sits within the grounds of our idyllic Warwickshire countryside setting and can accommodate up to 250 guests. But if you're unsure about why a marquee venue might be best for you, take a look through our very best reasons:
Make it yours
A marquee is a blank canvas. A beautifully adaptable space for you to dress up, or down, to your heart's desire.
With a marquee wedding, you can fully embrace your theme for the day. From the furniture style down to the smallest details, a marquee gives you the freedom to arrange your venue exactly to suit you. The white base means you can have full control of your colourways, whether you want to fill the space with splashes of vibrant hues or simply add subtle hints throughout.
Nothing is lost in this versatile space, and the atmosphere is yours to create.
Manage your numbers
Whether you're keeping it intimate or having a big old bash, your numbers have to match up to your space. You don't want a big empty room, and you don't want to be cramped in a corner. With some traditional wedding venues, you need to strike it lucky when it comes to combining the two and the last thing you want to do is compromise on either side.
Our marquee is able to cater for up to 250 people, and can be styled to comfortably suit your spacing needs. So you can outline the spacious areas that you need as well as better managing the busier parts. Opening up and partitioning off the space as you require. Your wedding day is personal to you, and you should be able to personalise as many aspects of it as you wish.
Enjoy the view
A marquee wedding gets you as close as possible to the great outdoors. You can enjoy the delights of your natural surroundings, but with a little extra protection. Easy accessibility and navigation shouldn't be underestimated as practical benefits to this venue choice. Having everybody where they should be in a hassle-free way is something you definitely want to count on.
For Summer weddings, being able to seamlessly guide proceedings into the marquee will give you the feel of an outdoor wedding without the potential issues that come with it. The grounds at Nailcote Hall boast spectacular views over the Warwickshire countryside for you to enjoy, whatever the weather.
Once the night comes to an end, your guests can stay in one of 49 rooms at Nailcote Hall, taking any travel hassle out of your schedule.
For a chat about planning your beautiful marquee wedding with us, get in touch or download our Weddings Brochure.
Best rates when you book direct