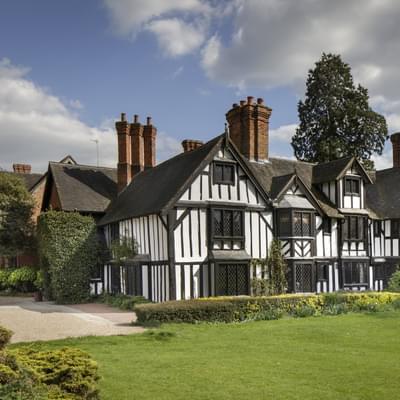 Best rates when you book direct
Resorts World Hotel, Birmingham
Nailcote Hall Hotel is less than 10 miles from the exciting Resorts World development in Birmingham, making it the perfect Resorts World Hotel. The £150m integrated leisure complex is located next to Birmingham's NEC, and features large retail space, alongside bars, restaurants, a cinema and a casino.
If you're planning a trip to this Birmingham hotspot, Nailcote Hall Country House Hotel is ideally situated to provide a base during your stay, allowing you to enjoy the high life of Resorts World in the day and the tranquil Countryside of Nailcote Hall in the evening. Plus our luxurious hotel rooms and Leisure and Country club facilities are sure to leave you relaxed and refreshed following your visit to the Resorts World shops.

What's At Resorts World?
Resorts World, Birmingham, offers an amazing experience which you cannot afford to miss with it's luxury spa and shopping experience. You will not be bored with it's first class cinema experience, fine dining restaurants and international casino. What better Resorts World Hotel to relax at than Nailcote Hall, with its picturesque views and tranquil atmosphere.
The perfect Hotel near Resorts World, Nailcote Hall is only a 15 minute car or taxi journey away, so you'll have plenty of time to enjoy your stay with us and our panoramic views.
You can simply book your hotel room online, or get in touch with us directly, if you'd like to find out more about the services Nailcote Hall can offer for you.
Best rates when you book direct